OUR VISION
We aspire to be the leading attractions management company in Africa.
---
OUR MISSION
Is to provide access to the awe-inspiring Table Mountain experience in an environmentally responsible manner.
---
OUR
COMPANY VALUES
Our actions as a Company, and as individuals, are informed by 5 values:
1

IT'S ALL ABOUT THE EXPERIENCE

We are passionate about what we do and approach it with a 'can do' attitude, which means visitors come first.

2

TMACC CARES

Because we care, we take responsibility for everything we do, most importantly putting safety first and being environmentally responsible.

3

TOGETHER WE SUCCEED

We value differences and recognise that each member of this Company has a contribution to make as we discuss, decide and do.

4

THAT'S EXCELLENCE

We believe in what we do and in doing the right thing. This makes us accountable in all we do.

5

REALISE DREAMS

In creating growth opportunities for all, we're open to sharing knowledge and skills through a mind-set that says 'we can'.

DIRECTORS
A Ray (Chairman)*#•
W Parker (Managing)
R Fenner*
C Gooden*
B Moore*#
A Pillay#
F H Stroebel*#•
M N Skade •
T Adams (Alternate)
P de Waal (Alternate)
D Parker (Alternate)
• Member of the Social and Ethics Committee
*Member of the Audit and Risk Committee
#Member of the Remuneration and Nomination Committee
---
REGISTERED OFFICE
Lower Cable Station
Tafelberg Road
Cape Town
8001
Lower Cable Station
PO Box 730
Cape Town
8000
---
AUDITORS
Moore Stephens
Chartered Accountants
BANKERS
First National Bank
Southern Africa Limited
---
COMPANY REGISTRATION NUMBER
1926/002949/07
---
BOARD COMMITTEES
Audit and Risk Committee
Constituted in terms of Section 94 of the Companies Act and comprises of at least three members who are independent non-executive Directors.
Remuneration and Nomination Committee
Constituted in accordance with the recommendations of King IV and comprises of at least three non-executive Directors of whom the majority must be independent.
Social and Ethics Committee
Constituted in terms of Section 72(4), read with Regulation 43(5), of the Companies Act and comprises of at least three directors, one of whom must be a non-executive Director.
It has been a challenging 88th year of operations for the Cableway, though one in which our team has risen remarkably to the challenge of ensuring our visitors enjoy and remember their breathtaking experiences with us.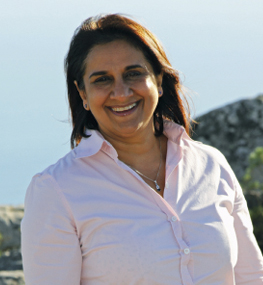 2017/2018 – a year of responsible tourism!
With the water crisis being the hot topic for the Western Cape this year and having a marked effect on the tourism industry as a whole, we reaffirmed our commitment to conserving water. In addition to our water saving measures - which we've had in place since the 1997 upgrade - we buckled down by switching off the hand basin taps and installing hand sanitisers in our ablution facilities, as well as switching off the misting system in summer. Our water saving efforts this year have resulted in a 3 % reduction in water usage per visitor. While Day Zero has been pushed back to 2019, we are steadfast in educating visitors about saving water. Our staff took up our Cape Town Big 7 partner Cape Point's #CTRainDanceChallenge to add an element of fun to our water saving message!
Our carbon footprint remains zero thanks to our investment in the Kuyasa Housing Project – an initiative that has seen the installation of more than 2000 solar water geysers in homes in Khayelitsha.
12,471 learners participated in the Class in the Clouds programme and 108 organisations (NPOs, NGOs and community organisations) participated in our Corporate Social Investment Programme.
In order to assist with the efficiency of rescue missions on Table Mountain, we donated rescue equipment to Wilderness Search and Rescue (WSAR).
Stakeholder engagement:
Building on from last year's concerted efforts to engage with all of our stakeholders across the board, from our staff to suppliers and industry partners, we are proud of the strides we have made over the past 12 months. We have upskilled our staff and provided them with opportunities for advancement through our Bursary and Learnership Programmes. This growth and development focus for our green team extended to employing team members with disabilities.
The Cableway is committed to working with and providing support to local small business. In September 2017 we launched the Supplier Development Programme in association with Siyakha. A number of suppliers were identified as suitable candidates for this programme. Siyakha provided the necessary training and support for this programme and a glittering ceremony was held recently to honour all of our suppliers who have graduated from this programme.
We are proud of our affiliations with the Attractions Africa Conference, the Cape Town Big 7 marketing collaborative, SATSA, Wesgro and Cape Town Tourism. These platforms offer us an opportunity to set benchmarks, engage with likeminded entities and re-inforce the city as a premium destination for local and international visitors. To provide access for locals we are committed to offering a number of specials throughout the year. Our partnership with the City of Cape Town in particular has seen the improvement of traffic management at the Kloof Nek Circle during peak season.
Improving the visitor experience:
We are constantly looking at ways in which to improve the visitor experience. In addition to new shop fittings for our Visitor Information Centre at the Lower Station and new layout for our Table Mountain Café, we installed ticket vending machines at the Top Station for the convenience of hikers. The installation of a lift for disabled visitors facilitated ease of access for disabled visitors to the WiFi Lounge. The overhaul of the lifts at the Lower Station has further enhanced the visitor experience. We introduced a new queueing system at the Lower Station, which has seen an improvement in visitor flow. Other improvements to the visitor experience include a makeover of the Lower Station Exit Shop, whilst the Café's layout was also changed to accommodate the many patrons who frequent this establishment.
Team effort:
The Cableway is an efficient operation thanks to the friendly and hardworking nature of our awe-inspiring green team. I would like to take this opportunity to thank each of our incredible team members for enabling us to share the wondrous experience of transporting visitors to the summit of Table Mountain, our African wonder of nature. We are the top attraction in Cape Town because of you!
Let's continue to strive for tourism excellence in the coming year!
Wahida Parker
Managing Director
30 000

The Cableway opened its doors to the public on 4 October 1929. In the first year of operation we welcomed 30,000 visitors.

1 MILLION

It took 28 years for the Cableway to welcome its first millionth visitor in 1957.

11 MILLION

In 1997, prior to the major upgrade that increased capacity to 65 visitors per trip, the Cableway welcomed its 11 millionth visitor.

27 MILLION

Since the 1997 upgrade the Cableway has welcomed a further 16 million visitors! In 2018 the Cableway welcomed its 27 millionth visitor.
In line with our aim to make Table Mountain more accessible to locals, the Cableway's promotions provide South Africans with discounts of up to 50%!
KIDZ SEASON SPECIAL

Specifically for South African families, this promotion allows two children to travel free of charge when an adult return ticket is purchased. This special is available from 27 April to 24 September. SA ID required.

BIRTHDAY SPECIAL

South Africans, 18 years and older, get a free Cableway ticket on their birthday. The special has been extended for use up to 7 days after the visitor's birthday. SA ID required.

SUNSET SPECIAL

Our popular Sunset Special runs from 1 November to 28 February. Adults and children pay half price on return tickets from 6pm. Not valid from 20 Dec 2018 – 2 Jan 2019. SA ID required.

STUDENT SPECIAL

On Fridays local and international students pay a reduced rate. Valid student card required.

SENIOR CITIZENS

South African senior citizens 60 years and older pay a reduced rate at the Ticket Office. SA ID is required.

CABLE CARD

For hikers, climbers and fans of Table Mountain, the Cable Card, the Cableway's frequent user card, provides year-round access to the Cableway. Valid for one year.
The Cableway participates in a number of partnerships and provides sponsorship to various projects. In 2017/2018, these included:
CAPE TOWN TOURISM
The Cableway is proud to be a long-standing Executive Partner of Cape Town Tourism, the City's official destination marketing organisation.
In 2017, Wahida Parker, our MD, was elected to serve on the Cape Town Tourism Board.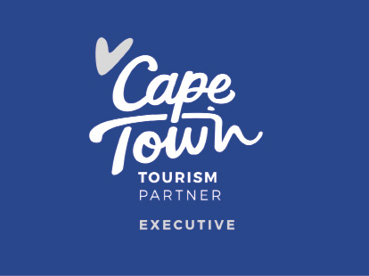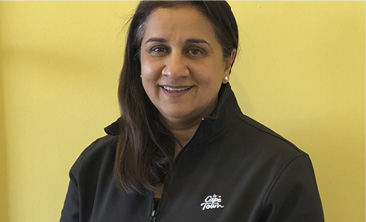 CAPE TOWN BIG 7
The Cableway is a founding partner of this marketing collaboration between the seven iconic attractions of Cape Town. This partnership offers cross marketing opportunities, as well as opportunities to showcase our offerings at local and international travel trade shows and insight sharing. Fazielah Williams, the Cableway's Content Marketer, represented the Cape Town Big 7 at South African Tourism's Roadshow in Brazil and Argentina in September 2017. Due to the disbanding of the Cape Town Partnership, the manager of the City Walk, this seventh attraction withdrew from the collective. Consequently, the Cape Town Big 7 has been renamed the Cape Town Big 6.
CABLEWAY CHARITY CHALLENGE
Saturday 21 April 2018 was a special day, as we hosted the 10th Cableway Charity Challenge. As the title sponsor of this annual event, we entered 15 Cableway team members and placed fourth in the corporate challenge. Competing for charity to complete as many summits of Table Mountain as possible, the competitive spirit was high amongst contestants. With an impressive total of R 1,006,751 raised for the event's beneficiaries Paedspal, CoolPlay and The Centre for Play and Learning, the Charity Challenge was a roaring success. Additionally, 10% of the funds raised was awarded to Wilderness Search and Rescue (WSAR), which plays such a pivotal role in caring for our mountain.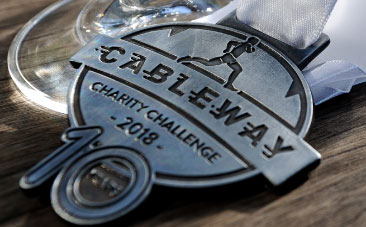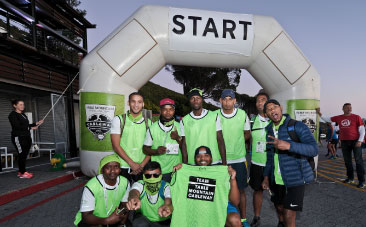 ATTRACTIONS AFRICA 2018
TMACC supported the 2018 Attractions Africa Conference at the Gold Reef City Theme Park Hotel on 6 and 7 June 2018. Collette van Aswegen, the Cableway's Marketing Manager, and Wahida Parker served as speakers and panellists on the conference programme, sharing key crisis communications management learnings and success in the attractions management industry. The conference attracted 100 international and local delegates and was an outstanding event.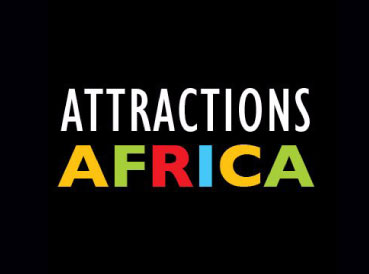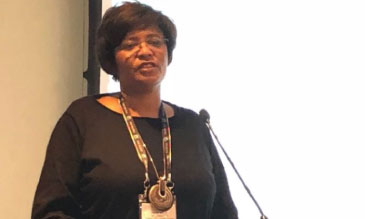 In 2018 the Cableway's website received a fresh new look, to improve our online user's experience:
It has been a successful year of growth for the Cableway's social media platforms: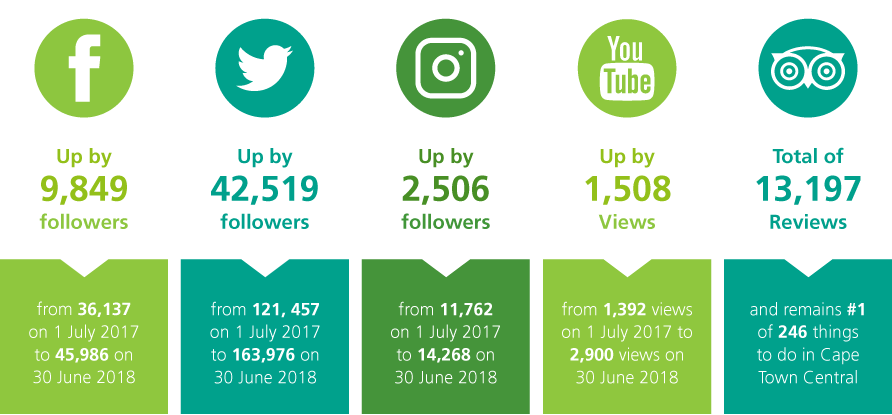 The Cableway's social media team focused on producing tactical and viral-sharing worthy videos this past year. These included:
NATIONAL BEST FRIENDS DAY

National Best Friends Day is celebrated on 8 June. This year we delivered gift baskets and tickets to social media influencers, and invited them to enjoy National Best Friends Day on the Mountain.
During the past year we have increased our responsible tourism efforts, particularly in light of the Western Cape's drought crisis.
THE CABLEWAY'S WATER SAVING MEASURES INCLUDE:

RECYCLING TOILETS
which use only 250ml of water per flush

WATERLESS URINALS
which use a chemical liquid to sanitise

TAPS SWITCHED OFF
The hand basin taps have been switched off in our visitor and staff restrooms at the Lower and Top Stations

HAND SANITISER
We now offer waterless hand sanitisers in the restrooms as a replacement for the water

COMPOSTABLE CROCKERY AND CUTLERY
Compostable crockery, cutlery and cups are used in our food and beverage facilities as this reduces the need for washing

MELTED ICE
From ice-buckets is used to wash the floors in the Café

SPRAY-ON CLEANING
chemicals and waterless mops are used to clean our front of house areas

MISTING SYSTEM FREE
During the summer peak season, we did not switch on our misting system in the queues

BOREHOLE SYSTEM
We installed a borehole system to use as an additional source of water
In order to offset the number of carbon emissions produced by our operations, we invest in the Kuyasa Housing Project, a low-carbon initiative in Khayelitsha. By purchasing units, we ensure that insulated ceilings and solar-heating systems are installed.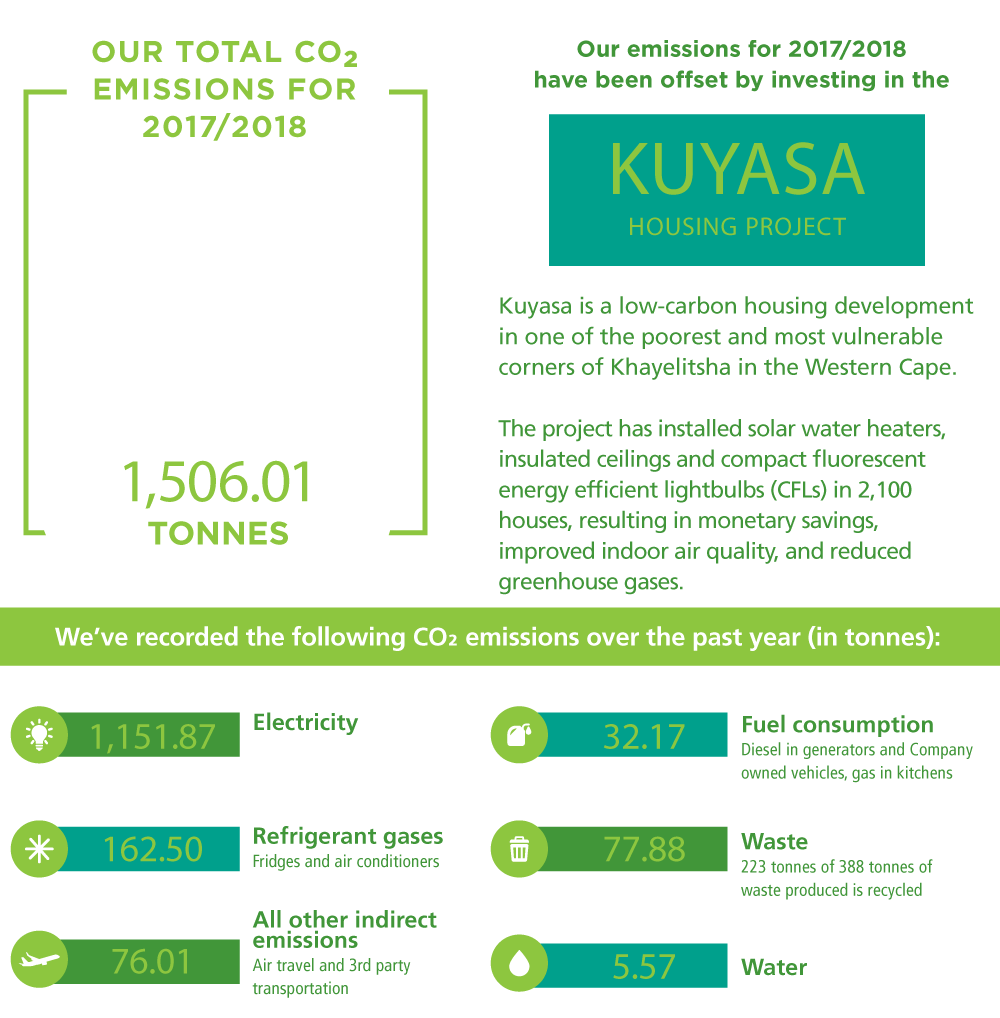 ---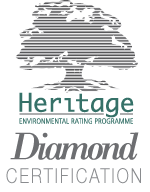 The Cableway has retained its Diamond Heritage environmental rating in recognition of five years of continuous commitment to environmental performance of the highest standard.
Each year the Cableway issues tickets to non-profit organisations, the underprivileged and school learners, giving them an opportunity to experience our attraction through our Corporate Social Responsibility and Class in the Clouds programmes: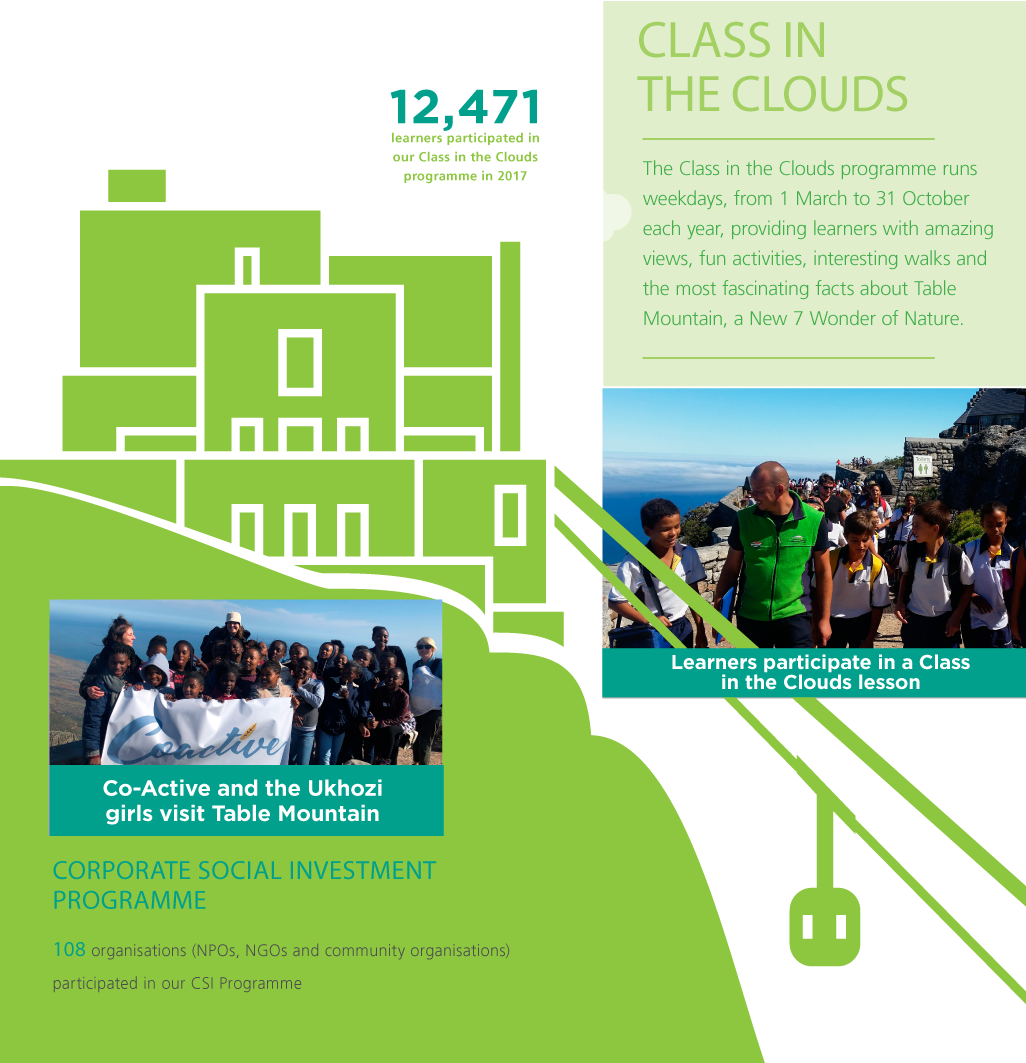 TMACC LEARNERSHIP FOR YOUTH WITH DISABILITIES
GETC DOMESTIC SERVICES LEARNERSHIP PARTICIPANTS: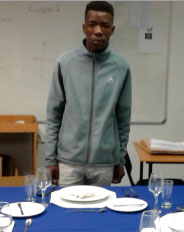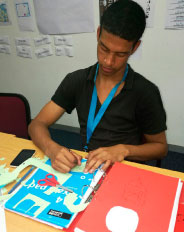 The Cableway has recognised the need for sustainable upliftment of disabled persons, through implementation of a General Education and Training (GETC) Domestic Services Learnership - NQF Level 1. We have partnered with the Performance Management Institute (PMI) and I Can who are fully committed to providing a quality based skills development programme while impacting positively on our B-BBEE strategy. The learners, who commenced their studies in June 2017, completed their learning experience in June 2018.
DONATION TO WILDERNESS SEARCH AND RESCUE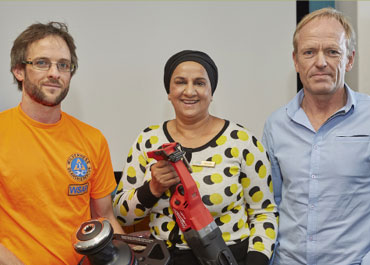 The Cableway has donated rescue equipment to Wilderness Search and Rescue (WSAR) which will significantly increase the efficiency and speed of rescue operations. The new equipment will facilitate and enable missions into areas where the terrain prevents the use of traditional pulley-based systems.
Some of our staff initiatives included:
STAFF
WELLNESS

Ensuring our staff are physically healthy was a top priority this year, and as such we hosted a two day Discovery Wellness event in May 2018 with 99 team members attending.

STAFF SUCCESSES

The Cableway believes in providing our team members with opportunities for advancement through the team ranks.
This year's successes include: Taryn Skuce, appointed as the Cableway's Events Planner in 2017. Taryn has co-ordinated 123 awe-inspiring events at the summit of Table Mountain this past year, including 3 weddings. Taryn joined the Cableway in 2000 as our Receptionist.

Lindsay Bester was appointed as the Assistant Accountant in 2017. Lindsay's journey with the Cableway began in 2000 as Cashier in the Ticket Office.

TOP STATION STAFFROOM

We provided a staffroom at the Top Station to eliminate the necessity of having to travel to the Lower Station staffroom.
EMPLOYEE ENGAGEMENT SURVEY
TMACC conducted an Employee Engagement Survey in April 2018. This provided a platform for TMACC staff to provide feedback about how they experience working at the Cableway. This process has helped the leadership team to gain invaluable information which will be used to identify areas of improvement.
EMPLOYMENT EQUITY COMMITTEE
In terms of the Employment Equity Act, TMACC is obliged to set up an Employment Equity Committee (EEC). This committee is a consultation platform where the employer and employee representatives (and the union) must meet on a regular basis to consult on employment equity matters.
Staff have nominated and elected Employment Equity Committee members. Their duties include, but are not limited to the following:
• Serve as a member of the committee for a period of 1 (one) year.
• Consultations on employment equity related matters.
• Consultation with and feedback to employees on preparation and implementation of employment equity submissions to the Employment Equity Committee in order to achieve reasonable progress towards employment equity in the workplace.
• Identify employment equity barriers and affirmative action measures.
• Make representation and consulting on numerical goals to achieve equitable representation of suitable qualified people from designated groups within each occupational category and level in the workplace.
• Ensure timeous input into employment equity reporting.
All committee members have received Employment Equity and Diversity training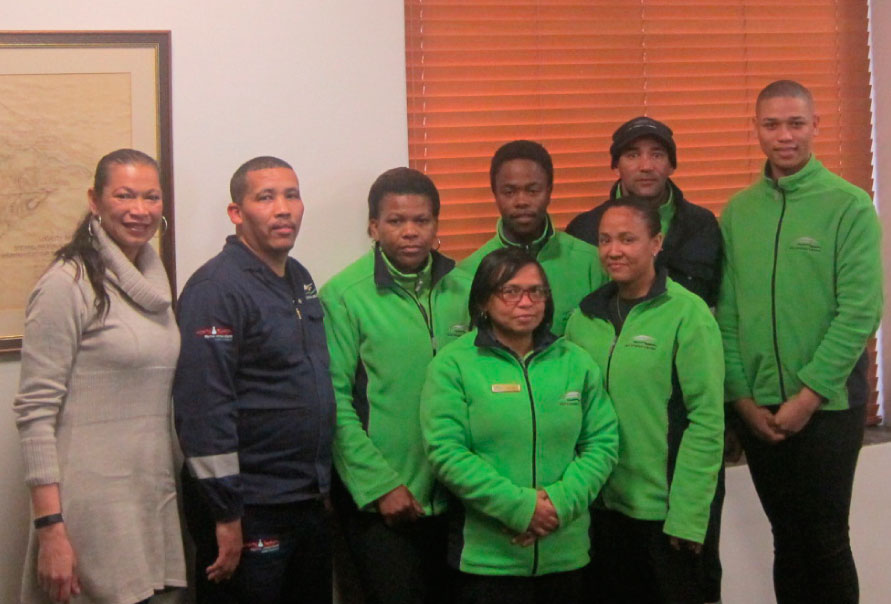 Siyafundisa, TMACC's
Academy of Learning
---
Siyafundisa is the Cableway's Academy of Learning, which resonates with our Company's commitment to assist employees reach their full potential by providing opportunities to develop skills. In 2017, the Cableway awarded 9 bursaries to the following team members:
01
Tasneem Samuels
Diploma in Culinary Arts
02
Linda Xameni
Higher Certificate: Economic & Management Sciences
03
Shaun Bentham
National Certificate: Business Management Entrepreneurship
04
Esperance Tumaini
National Diploma: Retail Business Management
05
Rezaan Eze
Tourist Guide Certificate
06
Nuhraan Davids
Certificate: Strategic Business Management
07
Siyabulela Thonjeni
Certificate: Supply Chain Management
08
Rhafiek Smith
Certificate: Mechanical Engineering
STAFF REALISING DREAMS: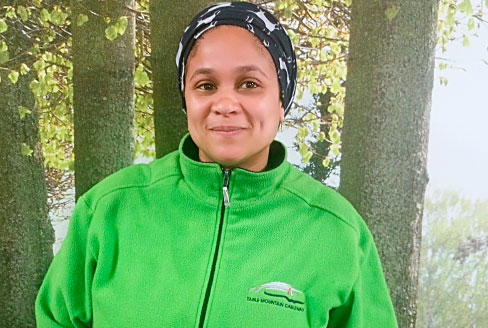 Tasneem Samuels, the Cableway's Chef de Partie and Kitchen Administrator, proudly graduated from the South African Chefs Academy with a Diploma in Culinary Arts with a bursary from TMACC in 2018.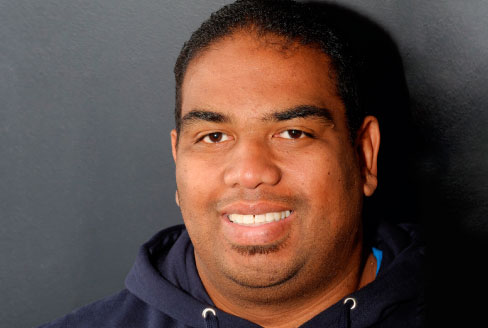 Whilst Rhafiek Smith started out in the Retail Department, he expressed a passion for mechanical engineering. With TMACC's support Rhafiek is currently completing a Certificate in Mechanical Engineering, and has been given the opportunity to spend time in the Technical Department to gain the required experience.

Read more about this on our blog
Learnership
9 team members participated in a Wholesale & Retail Operations NQF level 3 learnership that commenced in June 2017. The learnership was structured in a way that learners would spend 2 weeks of a month in the classroom and the remaining time in the workplace.
The 9 team members were:
01
Chandre Hare
Food and Beverage Department
02
Dimitri Louw
Food and Beverage Department
03
Lloyd Motsie
Retail Department
04
Lwando Sinyanya
Food and Beverage Department
05
Mikhail Pretorius
Retail Department
06
Ntombizanele Ndike
Retail Department
07
Phumlani Sibidla
Food and Beverage Department
08
Thembakazi Manyonya
Food and Beverage Department
09
Zizipho Zongola
Food and Beverage Department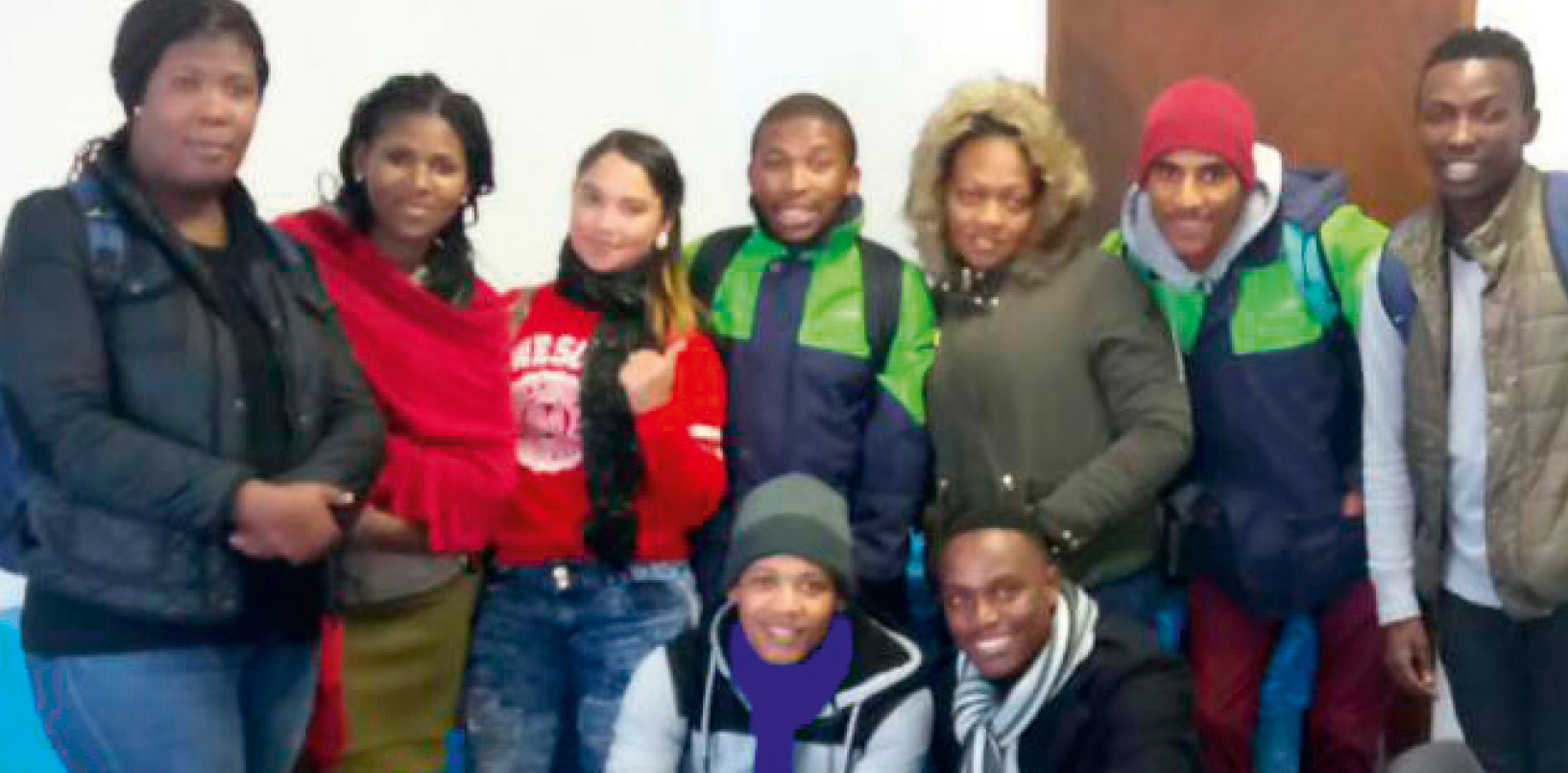 Equal Opportunity
Employment
---
The Cableway prides itself on providing equal employment opportunities to all. During the 2017 seasonal recruitment drive our focus was on embracing an inclusive workplace by placing individuals living with disabilities in departments that were suited to their needs.
In 2017 the Cableway reaffirmed its commitment to improving the visitor experience with the following changes:
CAFÉ'S REVAMP

The Café changed its seating arrangements to include fixed benches at bar counter height with bar stools. This was to increase the capacity for seating for visitors at the Café.

VISITOR INFORMATION CENTRE

To foster a positive retail experience for visitors, new shop fittings and a new look and feel were created for the Visitor Information Centre.

TICKET VENDING

For the convenience of hikers at the summit of Table Mountain, ticket vending machines were installed at the Top Station.

TOP STATION

The Arrival and Departure Halls were swapped around in order to improve visitor flow.

QUEUEING SYSTEM

To ease the flow of visitors at the Lower Station, we introduced a new queuing system on 1 November 2017.

NEW LIFTS

A wheelchair friendly lift was installed at the Top Station to facilitate ease of access for our disabled visitors to the WiFi Lounge. In line with new technology new lifts were also installed at the Lower Station.
We transport more than a million visitors to the top of Table Mountain every year. Our technical team ensures that the Cableway runs smoothly.
KEY HIGHLIGHTS FOR THIS TEAM INCLUDE: